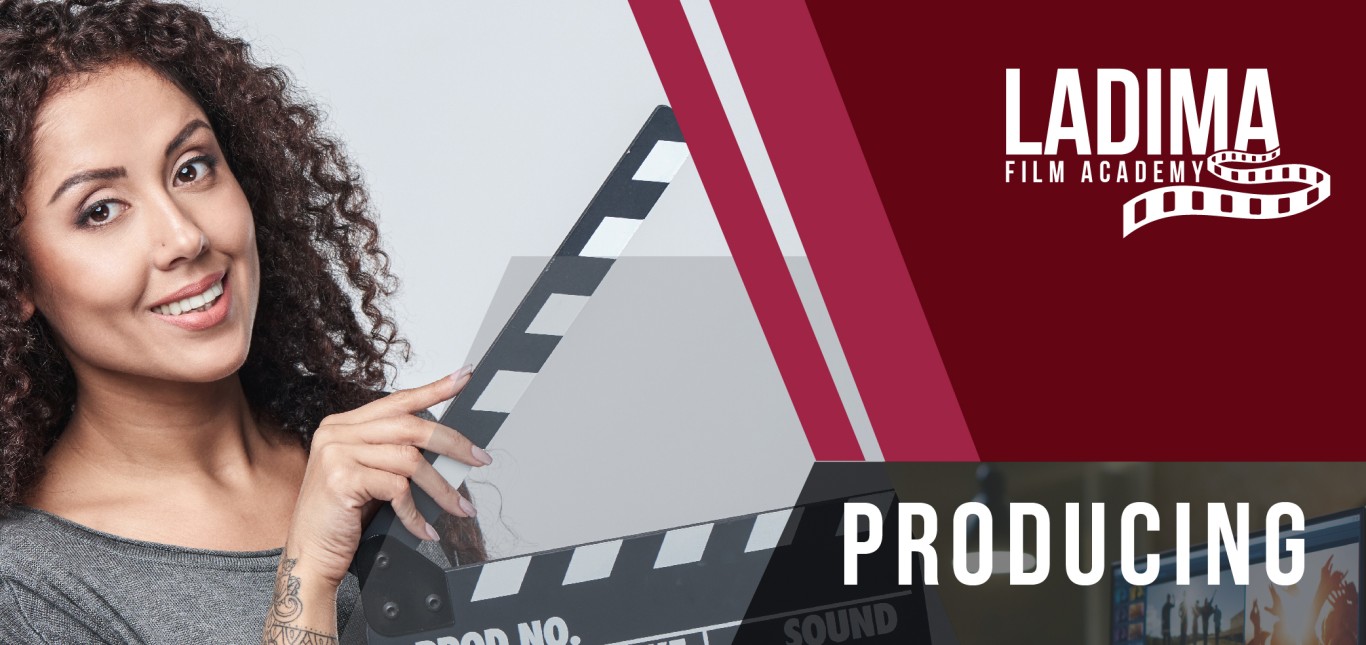 COURSE DESCRIPTION
Film Academy Course
Delivery: Online (across Africa) / On-Site (Lagos, Nigeria only)
COURSE OVERVIEW
In this course, participants will learn about the role that the creative producer plays in filmmaking. Learners will be taken through the 5 production phases from a producer's perspective, developing their skills in balancing the creative with the business. Producers are the engine of the film industry and while this role is seen as largely pragmatic and logistical, it also requires a holistic understanding and respect for screenwriting and filmmaking at large. Therefore, participants will be taken through the basics of what each person's contribution and function is in the process so that they are better equipped to lead a team and deliver a finished product. They will discover how to find material to produce, how to work with writers and directors, how to put together a finance strategy, budget and schedule, apply for funding and ultimately, launch their work into the marketplace.
COURSE OBJECTIVES
After completing this course, participants will be equipped to produce a short film. They will glean a holistic understanding of filmmaking and the various roles involved. Practically, they will be able to execute funding applications, a budget and a schedule. They will be empowered with tools which will enable them to create a safe and nurturing space in order for their collaborators to create their best work, while being able to lead a crew effectively. Learners will be informed of various distribution pathways and how to create a sustainable business model for themselves as independent filmmakers.
Module 2
The five stages of film making(overview)
Module 3
Who's who in the crew and how to build a team
Module 4
How to choose material and filmmaker/collaborator
Module 5
The producing practicalities of each phase of filmmaking
COURSE SCHEDULE
Start/ End Date – To be confirmed

CAIT PANSEGROUW
Instructor
Cait Pansegrouw is a multi-talented producer and casting director. In 2015 she joined production company Urucu as a partner and also co-founded Realness Institute. Cait's work has travelled to Sundance, Berlinale, Venice, Durban and FESPACO, to name a few. In 2018 she was included on the Mail & Guardian's Top 200 Young South Africans list. Inxeba (The Wound), which she produced and cast directed, screened at more than 60 festivals worldwide, winning 28 awards, including 6 SAFTAs. Most recently, her feature film This Is Not A Burial, It's A Resurrection, made through Biennale College – Cinema and shot entirely in the remote mountains of Lesotho, was awarded the Jury Prize for Visionary Filmmaking at the Sundance Film Festival. It has gone on to win 20 further awards to date. Cait's passion for development and working closely with filmmakers has equipped her to deliver 5 successful editions of the Realness African Screenwriter's Residency. Cait is a Durban Talents, Berlinale Talents, La Fabrique Cinema de L'Institut Francais, EAVE Producer's Workshop and Biennale College – Cinema alumna.

MEHRET MANDEFRO
Instructor
Mehret Mandefro is an award-winning film and television producer and writer whose credits include the Sundance and Berlinale Audience Award winner Difret, the New York Times Critic's Pick Little White Lie, and the upcoming  documentary feature How It Feels to Be Free, executive produced by Alicia Keys, which will premiere on American Masters January 2021. She co-founded the independent media production company Truth Aid in New York and is currently based in Addis Ababa, Ethiopia where she is Senior Producer at A51 Films, an independent production company dedicated to nurturing new voices in Ethiopian cinema and building the local industry through talent training and production. Mehret is also co-founder and Director of Development and Partnerships of the Realness Institute and private sector liaison for Ethiopia Creates, a national effort to jumpstart the creative sector in Ethiopia. She is an alumnus of the Sundance Institute's New Voices Lab, Film Forward and American Film Showcase.