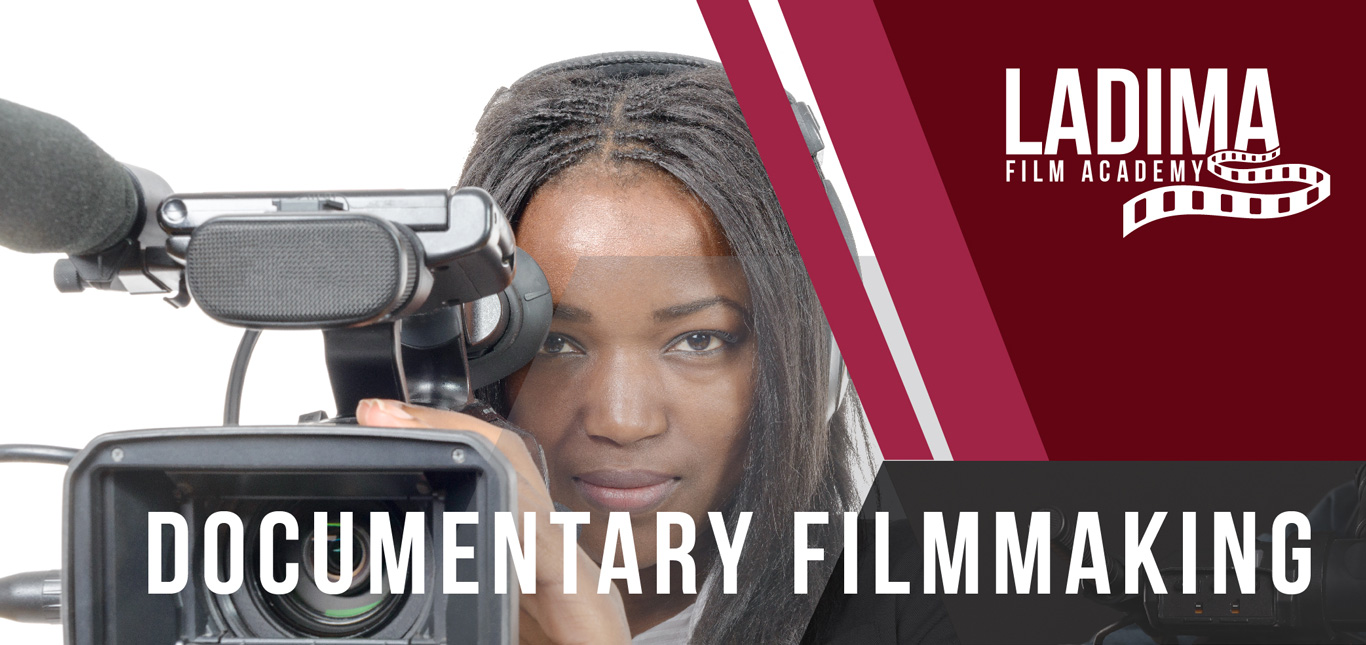 COURSE DESCRIPTION
Film Academy Course
Delivery: Online (across Africa) / On-Site (Lagos, Nigeria only)
An introduction to the art and craft of documentary filmmaking and how to approach making your first documentary film.
COURSE OVERVIEW
This course introduces the learner to the documentary production cycle and walks you through the process of selecting an idea, developing your idea into a proposal and how to go about making your film and getting it seen. We will study the fundamental types of documentary you can choose to make and consider the ethics and responsibilities of the documentary filmmaker.
This course is practical and we will learn by doing. You will come up with an original idea and be challenged to make it better. You will learn about the business aspect of documentary and be guided in the art of pitching your idea to potential investors. You will understand the essentials of documentary film production, roll up your sleeves and do some shooting on the best camera there is – the camera that is closest at hand! You will be guided through the foundation principles of film editing and as a culmination of the course present your polished idea and support material to your peers. We will have fun, learn from each other and learn by doing.
COURSE OBJECTIVES
The objective of this course is to challenge you to think outside the box and bring all your creativity and passion to an idea that is personal to you and that can translate well to a world-class documentary. You will leave the course with a seed of an idea. You will also have support material for this idea that you filmed and edited yourself on your phone. The main objective is for you to be empowered to continue after the course and make your film.
Lesson 1: What's your story?
Welcome

First Things First

Women Filmmakers

Course Goal Setting
Lesson 2: Growing an idea
Development

Picking Your Subject

Ethics

Case Studies
Lesson 3: Writing for Documentary
Screenwriting Terms

Classic 3 Act Script Structure

Your Proposal
Lesson 4: Be prepared!
Pre-production

Crew

On-set Culture

Equipment

Principles
Lesson 5: Get busy
Production

Shooting for the Edit

Filming Interviews

Coverage and B-Roll
Lesson 6: It's not over till it's posted
Post Production

Editing Your Documentary

Music Notes

Working with Editors
Lesson 7: I have a film, now what?
Distribution

Find Your Audience

Your Career
Lesson 8: Class Presentations
COURSE SCHEDULE
Start/ End Date – To be confirmed