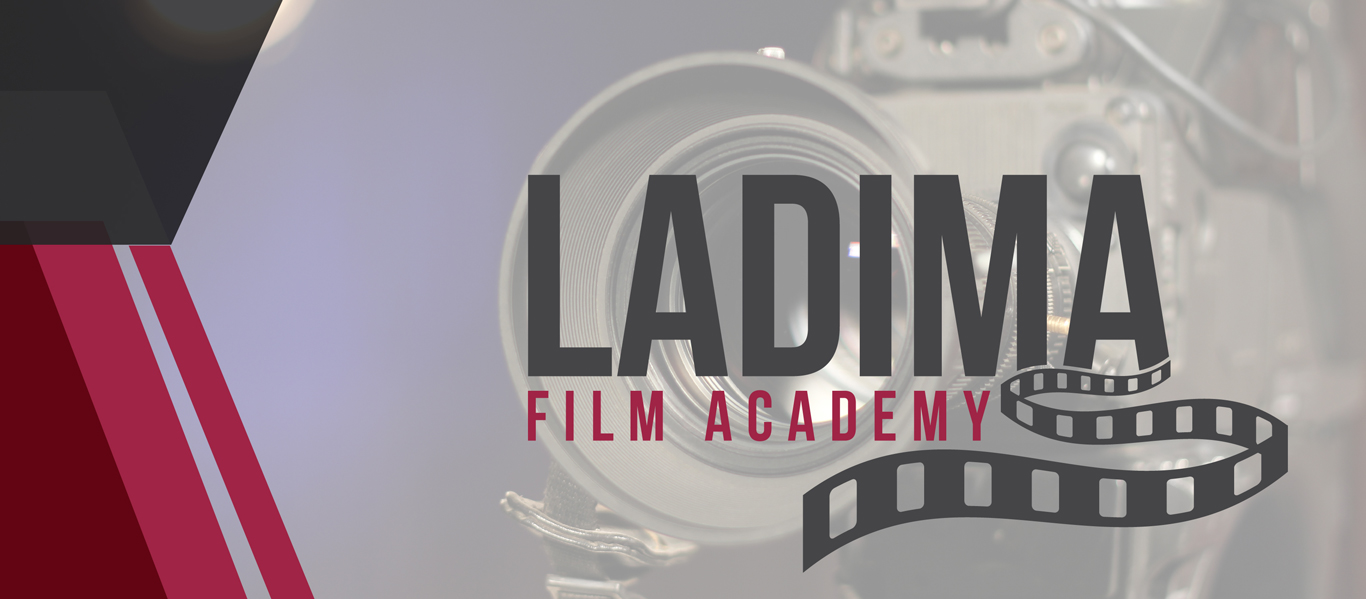 Film Academy Courses
As part of its on-going commitment to the professional development of women in film, TV and content across the African continent, the Ladima Foundation with the support of the DW Akademie has expanded and formalized its education and training offering.
The Ladima Film Academy offers comprehensive online and on-site (Lagos, Nigeria) training with introductory courses across seven key film disciplines:
Documentary filmmaking

Animation
Editing
Cinematography
Producing
Directing
Screenwriting
Applications are currently closed, please keep an eye on our social media pages for news of our next intake.
A-List Learning & Resources
The A-List is the Ladima Foundation's FREE online community and database of women professionals across the continent which is also currently being upgraded to provide further social functionality and access to resources. Any woman working in any aspect of film, TV and content production can sign up to benefit from the knowledge resources, search functionality, and networking opportunities. The A-List community is a space where women professionals can find, share, and connect to opportunities regionally and internationally. Knowledge resources including videos, tutorials, and articles will be made available to members on a regular basis.
Panels & Conversations
The Ladima Foundation has hosted a series of 'Women of Influence' panels over the years with positive, tangible, outcomes. These conversations have mostly taken place at Festivals and Markets including DISCOP Johannesburg, DISCOP Zanzibar and the Cape Town International Film Market and Festival. In 2020, as a result of the global Covid-19 pandemic, the Women of Influence Panel discussion took place virtually on the 10th of December.
Trainings & Workshops
As part of its ongoing interventions, Ladima Foundation has created a network of women in top management positions at some of Africa's film festivals, training them in festival management and inclusion. The first training took place in Kigali, Rwanda in 2019. Follow our social media pages for announcements on the upcoming edition.
The Ladima Film Academy Induction Programme for Students
The induction programme engages with the new students as soon as they come into the institution; helping them adjust and feel comfortable with their new learning environment (onsite or online learning), the ethos and culture of the institution, and provides an opportunity before the course work commences for them to build bonds with other students and faculty members. 
At the start of the induction, the incumbents learn about the institutional policies, processes, practices, culture and values, and their mentor groups are formed.
The induction programme also allows students to express their hopes and aspirations in enrolling into the academy.
The Ladima Foundation has partnered with a number of respected organisations and professionals to develop and teach these courses. The courses across the disciplines have been developed by world-renowned experts with a particular focus on the African environment and also starting from a feminist perspective.
Please note: While the curricula for the Online and On-Site training is the same, the instructors for the On-Site training will not be the same as for Online. See our course developers and Online instructors below.

Instructor
Comfort Arthur is an award winning, British-born Ghanaian animator, illustrator and hightly skilled visual artist.
Comfort Arthur

Instructor
Nick Wilson studied to become an animator in South Africa and  rounded off his skills set by working in other industries.
Nick Wilson

Instructor
Barry Braverman is a U.S. cinematographer with four decades of experience in film and television features and documentaries.
Barry Braverman
LADIMA FOUNDATION 2020. ALL RIGHTS RESERVED