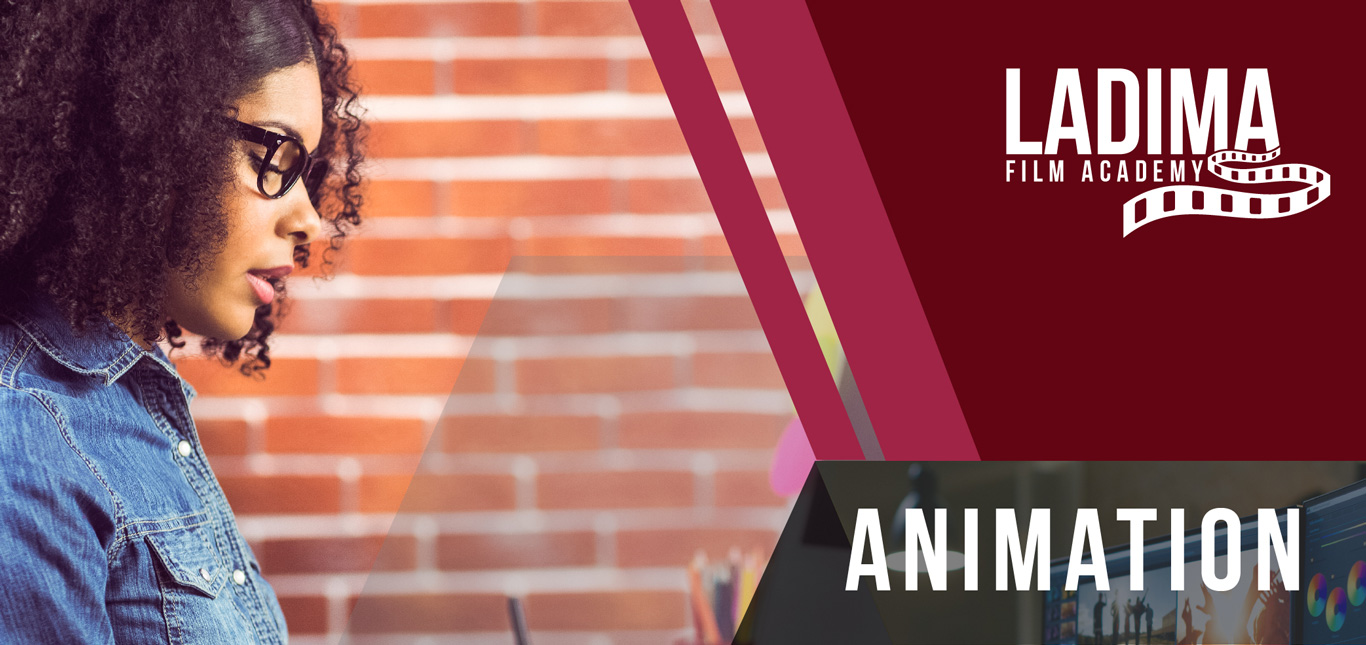 COURSE DESCRIPTION
Film Academy Course
Delivery: Online (across Africa) / On-Site (Lagos, Nigeria only)
COURSE OVERVIEW
This course is intended to introduce students to basic methods and practices in animation, while also introducing them to both historical and contemporary animator's work in the industry. The course will teach students the fundamental principles of animation and techniques ranging from rotoscoping, hand-drawn frame-by-frame animation, to stop motion animation. Students will learn the basic skills of 2D digital animation by developing a knowledge of Adobe Animate. Students will be given weekly assignments and quizzes to further expand their knowledge with animation techniques. There will be an opportunity for students to work collaboratively to produce a short film and also for them to present to their class a theme of their own choosing on animation. The course will conclude with a final project in which students will develop and produce a 30-60-second animated short in a medium that they have been introduced to during the course.
COURSE OBJECTIVES
At the end of this course, learners will be able to:
Provide basic knowledge of creating animation using industry standard software such as Adobe Animate.
Identify the 12 principles of animation and be able to apply some of the principles.
Apply a variety of animation techniques and concepts in animation.
Generate original ideas and develop a final film independently and collaboratively, in response to set brief.
Have a basic understanding of timing and motion through the use of key-frames, and in-betweens
Relate knowledge of various animation history and techniques
Perform constructive critical analysis of existing animation
COURSE SCHEDULE
Start/ End Date – To be confirmed

Comfort Arthur
Instructor
Comfort Arthur is an award winning, British-born Ghanaian animator, illustrator and visual artist. She trained at the Royal College of Arts in London before moving to Ghana in 2012 to found The Comfy Studio. Her animated short film Black Barbie, is an international hit that has been screened at more than 50 film festivals around the world, earning multiple awards and high critical marks. In 2020 she published her first children's picture book based on her short film Black Barbie. Comfort is also Festival Director for FUPiTOONS, the African continent's first film festival dedicated to short- form animation for kids. Currently, Comfort is working with researchers to explore how digital immersive technologies and animation may help men of African and Afro-Caribbean descent foster dialogue with clinicians and better access mental health treatment and resources.

Nick Wilson
Instructor
Nick Wilson studied to become an animator in South Africa before the industry was sustainable enough. He rounded off his skill-set by working in other industries. Wilson launched his animation studio My Child TV where he cultivates IP development through animation. His project My Child: Teenage Mutant Azanians debuted at the Comedy Central International Comedy Festival and broadcast on Comedy Central Africa in late 2015. His studio later executive produced the 4 animated shorts for Cartoon Network's Imagination Studios campaign – their first foray into 100% African animation production. My Child TV also developed and executive produced the short film for Trevor Noah's South African tour of There's a Gupta on My Stoep. Furthermore, Wilson co-wrote (with his business partner Trevor Gumbi) 50 jokes and voice directed the African adaptation of Cartoon Network's Mike & Rob interstitials.
Wilson's early years as a creative in South Africa taught him the importance of sustainability and guided him when he founded the African Animation Network (AAN) as a pro-profit, talent-driven social enterprise. As AAN's founder, Wilson leads the social enterprise as Head of Projects & Content with a lateral (talent-driven), as opposed to hierarchical, management structure.