LADIMA FOUNDATION
The Ladima Foundation is a proudly Pan-African, woman-only focused film and content industry initiative, founded and led by African women. With programmes intentionally aimed at the full range of women in the industry, from emerging to professional, the Ladima Foundation is connected to its community, is committed to excellence, and is flexibly dynamic and adaptive in its approach.
As leaders in our industry, we aim to train, build capacity, recognise, promote, and develop women within Africa's unique film, TV, and content spaces.
OUR MISSION
The Ladima Foundation supports and recognises African women in Film, TV and Content.  Through training and networking programmes, we uplift, connect and include.  Ladima operates in the spirit of positivity, excellence and integrity.
SUPPORT FOR AFRICAN WOMEN FILMMAKERS
FROM AFRICAN WOMEN…
AND WOMEN AROUND THE WORLD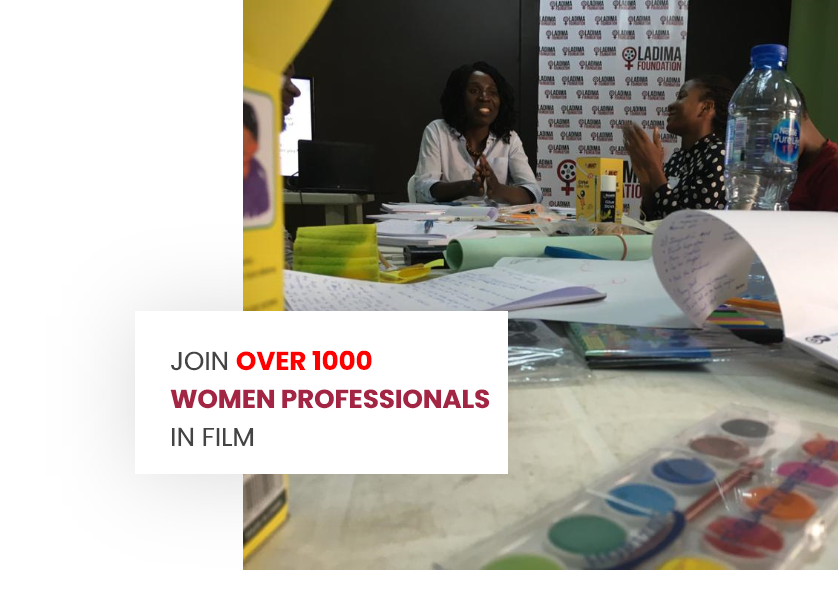 THE A-LIST
The Ladima Foundation creates an enabling environment for women to connect and network via the online database and community of the A-List.
We invite women to join our digital community as it upgrades and expands. Sign up for the A-List here…
LADIMA FOUNDATION NEEDS YOUR SUPPORT



LADIMA FOUNDATION 2023. ALL RIGHTS RESERVED