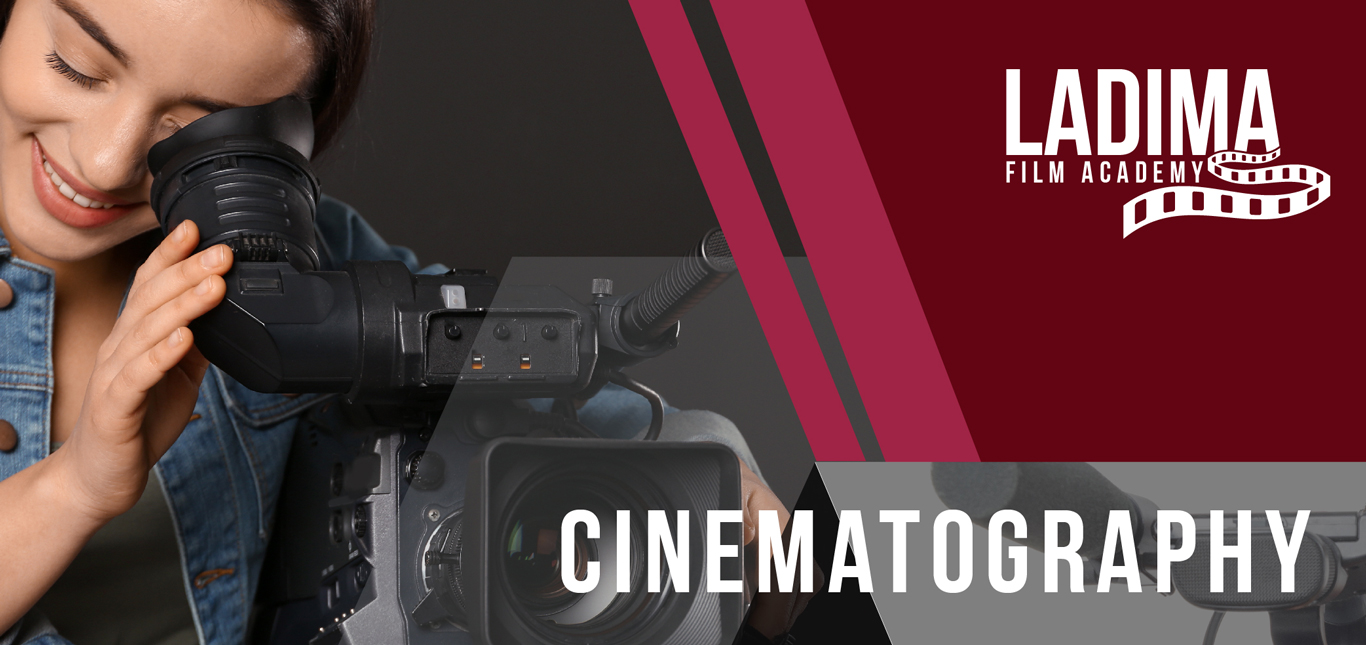 COURSE DESCRIPTION
Film Academy Course
Delivery: Online (across Africa) / On-Site (Lagos, Nigeria only)
RECOMMENDED BOOK FOR COURSE:
VIDEO SHOOTER 3rd EDITION: MASTERING STORYTELLING TECHNIQUES (FOCAL PRESS)
by Barry Braverman. Available as an e-book in multiple languages.
COURSE OVERVIEW
Show me a world I haven't seen before!
In this course, students will be immersed in the art and craft of capturing visually compelling stories with their mobile phones. The aspiring cinematographer will examine how the story imperative impacts one's creative choices in composition, lighting, focus, and point of view. The role of close ups in cinema and TV will be emphasized, and how to properly direct the viewer's attention inside the frame and propel a story forward. Through practical hands-on exercises, students will hone their craft, applying the cinematographer's mantra to exclude elements inside the frame that are not helpful to the filmmaker's intended story.
Comparing genres and the disciplines associated with feature films and documentaries, participants will gain rapid proficiency in the visual storytelling skills from script to screen. Along the way, in preparation for a final project, the emerging cinematographer will create a look book and storyboard, and because we are concerned with the total filmmaker specific to the African context, students will also explore the rudiments of proper audio recording and editing, ultimately creating a finished five-minute program for public screening at the conclusion of the course.
COURSE OBJECTIVES
At the course conclusion, students will be able to produce their own short-form video from script-to-screen, at a professional or near-professional level, for government agencies, houses of worship, NGOs, and social media outlets. Specific skills to be gained in the course will include how to hold, move, and operate the camera; efficiently compose scenes and construct sequences while maintaining a proper eye line, and use appropriate lighting to add three-dimensionality and to communicate a clear genre.
Module 1
Show me a world I haven't seen before.
Module 2
The sanctity of the frame.
Module 3
Understanding point of view.
Module 6
Pitching the final project
Module 7
Visual transformation of story
Module 9
Creating the three dimensional canvas
Module 10
Lightning for style and mood
Module 11
Fundamentals of editing(For cinematographers)
Module 12
Staging your final project
Module 13
Shooting (And editing) of final project
Module 14
Presentation & Public exhibition/'best in show' awards presentation & public exhibition

BARRY BRAVERMAN
Instructor
Barry Braverman is a U.S. cinematographer with four decades of experience in film and television features and documentaries. Credits include State Power (2018), Equals (2015) Moonrise Kingdom (2012), and The Darjeeling Limited (2007). TV credits include ABC NEWS, HBO, and National Geographic. A member of Hollywood's International Cinematographers Guild, Braverman has conducted training classes in more than thirty different countries around the world and across Africa.
COURSE SCHEDULE
Start/ End Date – To be confirmed