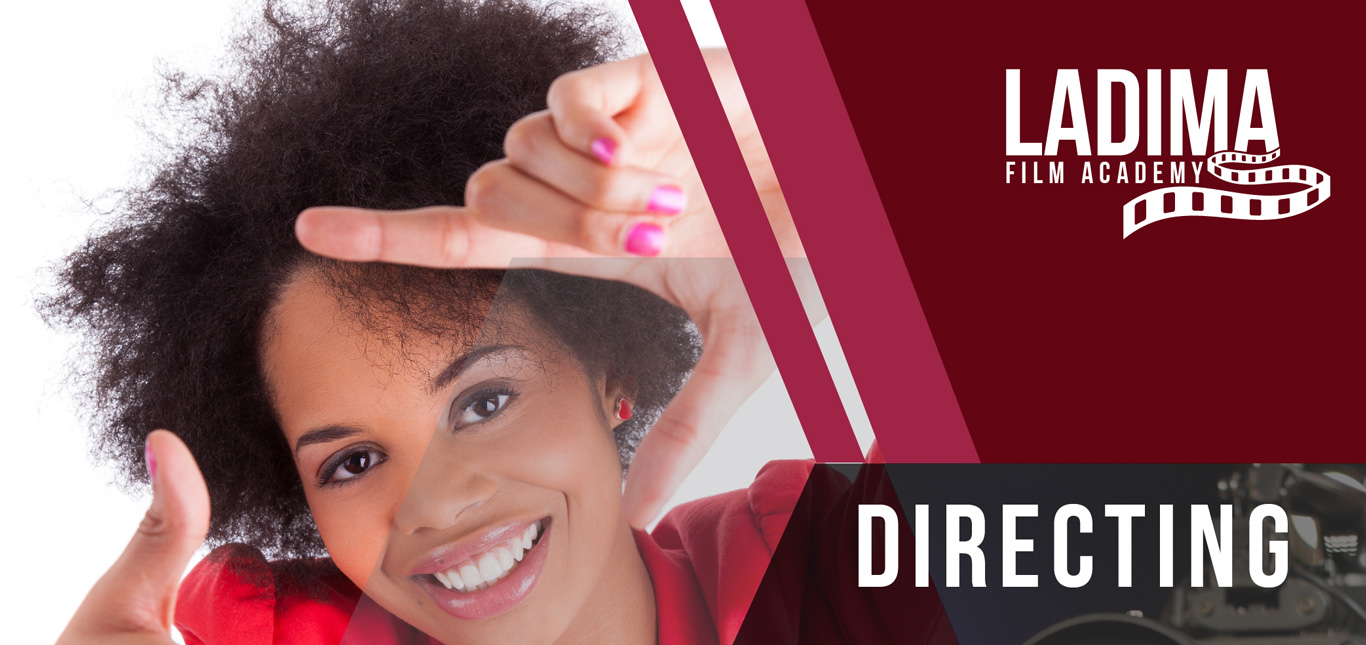 COURSE DESCRIPTION
Film Academy Course
Delivery: Online (across Africa) / On-Site (Lagos, Nigeria only)
This is a primer course for emerging filmmakers interested in directing fiction films and will help you understand the film directors' process through practical exercises.
COURSE OVERVIEW
This course introduces the learner to essential foundation concepts for film directing, guides you through the process of developing your own ideas and points you in the right direction on the journey to make your first film.
You will get an overview of the script writing process and gain an understanding of the basic rules of scriptwriting and how to break them. You will workshop ideas around how to approach working with actors to enable their best performances and you will also gain insight into the world and language of production design, cinematography and film editing so that you can better collaborate with other creatives.
The course will outline your career path as filmmaker and help you  understand the business of film and how to attract the right investors and collaborators. The course is practically orientated and will lead up to a class presentation where you will "pitch" your film idea and share the support material you have created over the duration of the eight weeks we spend together.
COURSE OBJECTIVES
This course is designed to ignite a lifelong love of learning about the art and craft of filmmaking. You will understand the film directors process and demonstrate this understanding by presenting your own original idea for a film that is supported by audio visual content you have created
Lesson 2: It all starts on the page
Scriptwriting

Script Building Blocks
Lesson 3: Sharing Your Vision
Creative Collaboration

Working with Production Designers

Working with Cinematographers
Lesson 4: Directing Performance
Casting

Working with Actors
Lesson 5: Making The Cut
Working with Editors

Finding Distribution
Lesson 6: The Business of film
The Elevator Pitch

The Formal Pitch
Lesson 8: Evaluations
Peer review

Feedback

Your Career Path

James Tayler
Instructor
James Tayler has over two decades of industry experience in many facets of film production and has produced, directed and edited a wide range of content ranging from the internationally premiered feature films Boda Boda Thieves, Yogera and Divizionz to documentary, series and shorts such as War in the Valley of Plenty on AJ+. At present he travels widely to mentor youth in media production as lead on Know Your City TV and produces the social impact fiction feature The Legend of the Vagabond Queen for Slum Dwellers International, the Nigerian Slum/Informal Settlement Federation and Justice Empowerment Initiatives Nigeria with support from Sundance Institute and World Cinema Fund.

Kate Boswell
Instructor
Kate Boswell is a creative director and stylist who has worked in print media, design, advertising and film for over twenty years. As a media maker she is interested in collaborative, interdisciplinary work that explores gender politics and contemporary issues of social and environmental justice.
COURSE SCHEDULE
Start/ End Date – To be confirmed